Lumbee Tribe of North Carolina Request for Proposals Group Health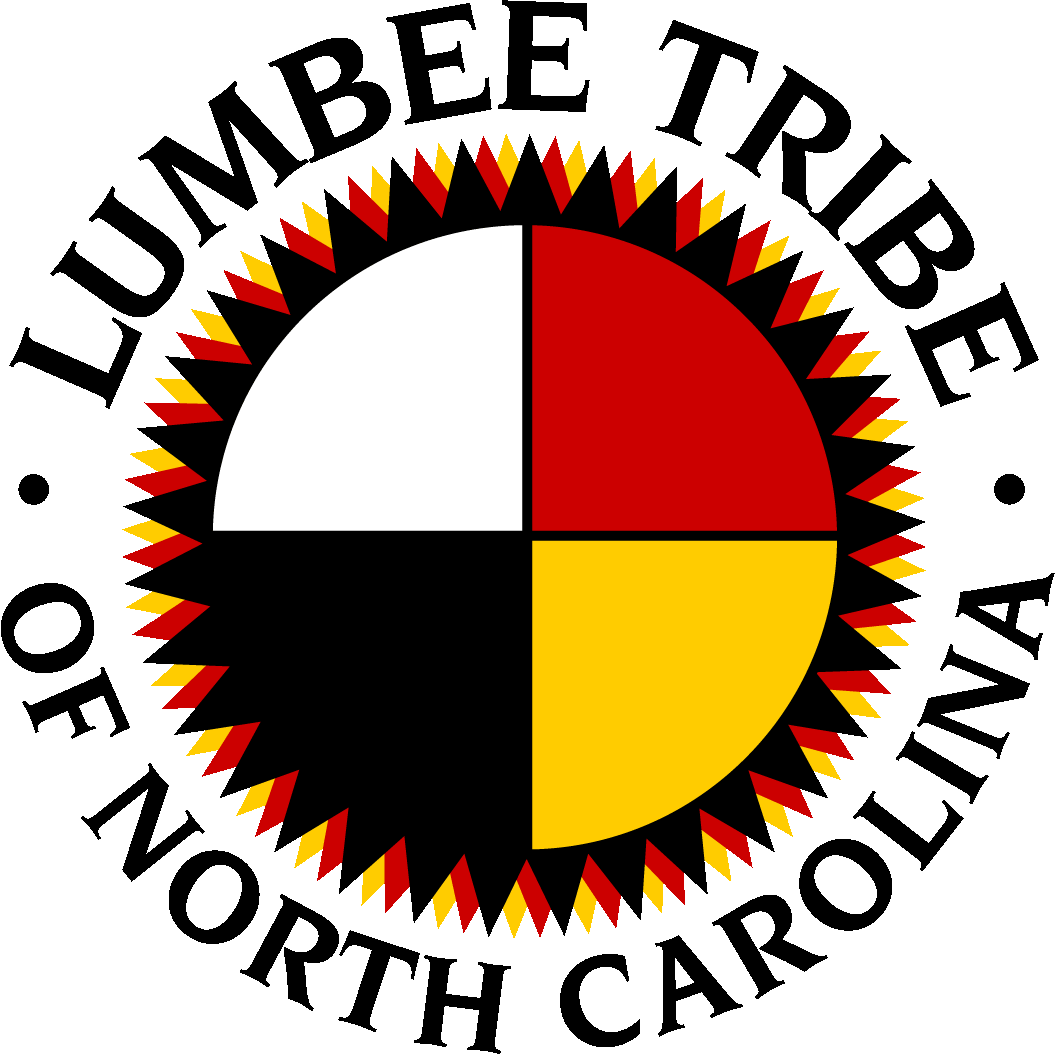 You can click HERE to download RFP.
Lumbee Tribe of North Carolina
Request for Proposals
Group Health
Issue Date: September 12, 2016
Closing Date and Time: Friday, October 11, 2016 at 2:00pm.
Bid Opening: October 14, 2016 at 10:00 am
Oral presentations shall be scheduled for the week of October 17-21, 2016.
This communication serves to apprise you and your firm of the above mentioned
Request for Proposal (RFP) for Group Health Insurance. We invite you
and you're firm to respond to this RFP. Please review carefully all sections of the
RFP, paying particular attention to the closing date and time listed above and
within the body of the RFP.
All Inquiries For Information Should Be Directed To:
Patsy Locklear, Human Resources
(910) 522-5160
Pdlocklear@lumbeetribe.com
REQUEST FOR PROPOSAL –
Group Health Insurance
Issue Date: September 12, 2016
Title: Group Health Insurance
Due Date: October 11, 2016 at 3:00 p.m.
Issuing Agency: Lumbee Tribe of North Carolina
Post office Box 2709
Pembroke, NC 28372
Period of Contract: Date of Award through December 1, 2016 –November 30, 2017 with three (3) one year renewal options available.
All inquiries should be directed to Patsy Locklear
(910) 522-5189
pdlocklear@lumbeetribe.com
If proposals are mailed, send directly to the Issuing Agency shown above. If proposals are
hand-delivered (or delivered by courier or messenger service), deliver to Lumbee Tribal Housing Complex, 6984 N.C. Hwy 711 West, Pembroke, NC 28372.
In compliance with this Request for Proposal and to all the conditions imposed therein and
hereby incorporated by reference, the Undersigned offers and agrees to furnish the
goods/services in accordance with the attached signed proposal or as mutually agreed upon by
subsequent negotiations. The undersigned further certifies that he/she is authorized to sign this
document on behalf of the submitting firm.
Date:
Name and Address of Firm
By:
Name:
City and State zip code Typed or Printed
Phone No.: Fax No:
Email: FEI/FIN No:
NOTE: Changes to this RFP may be issued in the form an addendum at any time prior to the due date and time for submitting proposals. The Procurement Officer maintains a mailing list of all vendors that were provided copies of this solicitation (via vendor pickup, mail, fax or email). The Procurement Officer will send the addendum to any vendor who directly received a copy of the RFP from the Procurement Officer. Any vendor who did not directly receive a copy of the RFP from LTNC is encouraged to visit LTNC's web site regularly to learn of any changes to the solicitation (www.Lumbeetribe.com) and contact the Procurement Officer to have their name added to the mailing list. LTNC's purchasing regulations require each offeror to submit a signed copy of the addendum to the above delivery address by the proposal due date and time or included with the firm's response to the solicitation.
I. PURPOSE:
The intent and purpose of this Request for Proposal (RFP) is to solicit sealed proposals to establish term contract(s) with one or more qualified contractor(s) to provide Group Medical Insurance for active employees of the Lumbee Tribe of North Carolina.
No bidder should request an issuance of coverage or any other document binding coverage until a date following the bid opening for this RFP. A Notice of Award shall be issued in writing to the successful bidder.
II. STATEMENT OF NEEDS
The Tribe is seeking proposals for Medical lines of insurance coverage. The Contractor(s) shall provide Group Health Insurance for active employees.
A. The Offerors should provide benefits similar to the current platform, but additional products are encouraged as pricing and cost control options.
B. The Lumbee Tribe would like a lower-cost option so you are strongly encouraged to include at least one alternative plan design with (1) deductibles of at least $500.00, $1,000.00, $1,500.00 and $2,000.00; (2) a co-insurance of 80/20 in network; (3) office visits $15.00, $20.00, $25.00, and $30.00; (4) Specialist $30.00, $40.00, $50.00, and $60.00; (5) Urgent Care $30.00, $40.00, $50.00 and $60.00; (6) Emergency Room Visit $100.00, $125.00, $150.00, and $200.00;(7) Maximum out of Pocket Individual $1,500.00, $2,500.00, $3,500.00 and
$4,500.00; and (8) Prescription Drugs Tier I $4.00; Tier II 35.00; Tier III $50.00; and Tier IV 25% up to $100.00.
No referrals by primary physician for specialist required.
C. The Plans should price fully-insured or self- insured options covering all eligible employees, (identified on census data).
D. The Offerors should provide any possible multiple year rate guarantees for all available lines of coverage.
E. The Offerors should provide all products and plans priced without any commission loaded into the rates.
F. The Offerors shall provide wellness options for employees to encourage overall health prevention.
G. Please Note: Agent of Record letters will not be awarded through this process.
IV. PROPOSAL PREPARATION AND SUBMISSION INSTRUCTIONS
A. RFP RESPONSE: In order to be considered for selection, offerors must submit a complete response to this RFP. One (1) original proposal must be submitted to the issuing agency on or before the closing date. Facsimile or electronically transmitted proposals will not be accepted. Offerors assume sole and full responsibility for the timely delivery of the proposals. Late proposals will not be considered. All proposals will become a part of LUMBEE TRIBE OF NORTH CAROLINA's official files and will not be returned to the offeror.
Questions: Questions regarding this RFP must be directed in writing or by email, to Pdlocklear@lumbeetribe.com. All questions responded to by LUMBEE TRIBE OF NORTH CAROLINA will be forwarded in the form of an addenda to this RFP.
B. PROPOSAL PREPARATION:
1. The proposals shall be in a sealed envelope or sealed package and addressed as directed in the solicitation. The sealed envelope or sealed package should be clearly marked and identified in the lower left corner as follows:
Request for Proposal: Closing Date: October 11, 2016 at 3:00 pm
Group Health Insurance
Submit Bid Package to: Enka Bullard, Procurement Officer
2. Proposals shall be signed by an authorized representative of the Offeror. All information requested should be submitted. Failure to submit all information requested may result in LUMBEE TRIBE OF NORTH CAROLINA requiring prompt submission of missing information and/or giving a lowered evaluation of the proposal. Proposals
which are substantially incomplete or lack key information may be rejected by LUMBEE TRIBE OF NORTH CAROLINA. Mandatory requirements are those required by law or regulation or are such that they cannot be waived and are not subject to negotiation.
3. Proposals should be prepared simply and economically, providing a straightforward, concise description of capabilities to satisfy the requirements of the RFP. Emphasis should be placed on completeness and clarity of
content.
4. Oral Presentation: Offerors who submit a proposal in response to this RFP may be required to give an oral presentation of their proposal to LUMBEE TRIBE OF NORTH CAROLINA. This provides an opportunity for the offeror to clarify or elaborate on the proposal.
Oral presentations are mandatory and shall be scheduled for the week of October 17-October 21, 2016. LUMBEE TRIBE OF NORTH CAROLINA will schedule the time and location of these presentations.
C. SPECIFIC PROPOSAL INSTRUCTIONS: Proposals should be as thorough and detailed as possible so that LUMBEE TRIBE OF NORTH CAROLINA may properly evaluate your capabilities to provide the required good/services.
Offerors are required to submit the following items as a complete proposal:
Return the RFP cover sheet and all addenda acknowledgments, if any, signed and filled out as required. Provide the names of the person(s) who will be authorized to make representations for the Offeror, their titles, addresses, and telephone numbers. Provide information that the person signing the RFP is authorized to bind the firm(s).
A written narrative statement to include: (1) experience of your company and its staff in providing the services described in the Statement of Needs; (2) names, qualifications and experience of personnel to be assigned to the contract; (3) resumes of staff to be assigned to the contract; (4) locations of company offices that will service this contract; (5) names and contact person for references.
The Offeror's ability to successfully provide Group Health Insurance Coverage this scope, size and nature.
Provide information describing your firm's structure for addressing conflicting representation requirements.
5. Provide information outlining experience in developing and successful implementing Group Health Insurance
Coverage:
Plan designs (provide complete plan summaries for all options quoted)

Rates

Benefit Options (complete summaries and rates)

Detailed regional network description and information regarding network beyond the state for dependents and retirees.

Cost control, medical management, and technological advantages of the firm.

Reporting capabilities

Internet capabilities

Other distinguishing characteristics regarding your firm plans and abilities to provide the services requested in the RFP.
6. Provide information outlining how specific plans for providing the services outlined including the method of initiating the services and proposed approach and methodology.
7. Detailed Proposed rates: Offeror(s) shall submit a complete rate structure for all proposed plans.
8. A list of at least four (4) references where the Offeror has provided the services described in the RFP. Include the organization, contact name, title, location, telephone number, and email address.
EVALUATION AND AWARD CRITERIA:
EVALUATION: Proposals will be evaluated based written and oral presentations:
1. Qualification, Experience, Capacity and Resources (25%): The Offeror's capacity and resources to perform the services described in the RFP. The Offeror's accessibility to LUMBEE TRIBE OF NORTH CAROLINA. The Offeror's demonstrated experience and success of the Offeror in providing the services outlined in the RFP.
2. Plan, Methodology, Approach and Strategy (20%): The Offeror's approach for the implementation and operation of the services outlined in the RFP and the portfolio of services offered. Quality and feasibility of Offeror's plans to implement the services outlined.
3. Demonstrated commitment of the Offeror to the furthering of LUMBEE TRIBE OF NORTH CAROLINA's economic opportunity (10%). Qualified Tribal and/or Indian-owned economic enterprise or organizations.
4. Company Services (20%). The willingness to provide a dedicated account management team for the HR department for elevated issues, willingness to have a representative at open enrollment meetings, willingness to have a representative meet with employees during the year at LUMBEE TRIBE OF NORTH CAROLINA office to handle questions/problems, and quarterly and annual reporting packages.
5. Proposed Rates, Benefits, Fees and Expenses (10%): The subscriber's monthly rates and total annual program costs. Overall benefit value compared to price, current design, and cost containment factors.
6. Oral Presentations (15%)
B. AWARD OF THE CONTRACT: Selection shall be made of two or more Offerors deemed to be fully qualified and best suited among those submitting proposals on the basis of the evaluation factors included in the Request for Proposals, including price, if so stated in the Request for Proposals. Negotiations shall be conducted with the offerors so selected. Price shall be considered, but need not be the sole determining factor. After negotiations have been conducted with each offeror selected, the agency shall select the offeror which, in its opinion, has made the best proposal, and shall award the contract to that offeror. LUMBEE TRIBE OF NORTH CAROLINA may cancel this Request for Proposals or reject proposals at any time prior to an award, and is not required to furnish a statement of the reasons why a particular proposal was not deemed to be the most advantageous. Should the LUMBEE TRIBE OF NORTH CAROLINA determine in writing and in its sole discretion that only one offeror is fully
qualified, or that one offeror is clearly more highly qualified than the others under consideration, a contract may be negotiated and awarded to that offeror. The award document will be a contract incorporating by reference all the requirements, terms and conditions of the solicitation and the contractor's proposal as negotiated.
VII. REPORTING AND DELIVERY INSTRUCTIONS:
The Contractor(s) shall provide the following immediately following contract signing:
• Special reports as agreed upon by the LUMBEE TRIBE OF NORTH CAROLINA.
• Contract Administrator for the contract.
• Procedures for receiving and responding to requests.
DEBARMENT STATUS: By submitting their proposals, offerors certify that they are not currently debarred by LUMBEE TRIBE OF NORTH CAROLINA, the State of North Carolina or the Federal Government from submitting proposals on contracts for the type of goods and/or services covered by this solicitation, nor are they an agent of any person or entity that is currently so debarred.
CLARIFICATION OF TERMS: If any prospective offerors has questions about the specifications or other solicitation documents, the prospective offerors should contact the Contract Officer whose name appears on the face of the solicitation no later than five working days before the due date. Any revisions to the solicitation will be made only by addendum issued by the buyer.
ASSIGNMENT OF CONTRACT: A contract shall not be assignable by the contractor in whole or in part without the written consent of LUMBEE TRIBE OF NORTH CAROLINA. None of the required work shall be subcontracted by the contractor without the prior, written consent of LUMBEE TRIBE OF NORTH CAROLINA, which may be withheld by LUMBEE TRIBE OF NORTH CAROLINA in its sole discretion. The contractor shall be as fully responsible to LUMBEE TRIBE OF NORTH CAROLINA for acts and omissions of the contractor's subcontractor's and of persons either directly or indirectly employed by its subcontractors, as the contractor is for the acts and omissions of persons directly employed by the contractor. The contractor shall include in each subcontract the contractor enters into for the provision of services under this contract, all provisions required to be included in such subcontracts established elsewhere within this contract.
INSURANCE: By signing and submitting a proposal under this solicitation, the Offeror certifies that if awarded the contract, it will have the following insurance coverage at the time the contract is awarded. The Offeror further certifies that the contractor and any subcontractors will maintain the insurance coverage during the entire term of the contract and that all insurance coverage will be provided by insurance companies authorized to sell insurance in North Carolina.