In southeastern North Carolina, amongst the pines, swamps, and dark waters of the Lumbee River, you will find the heart and homeland of the Lumbee People. The ancestors of the Lumbee came together in the shelter of this land hundreds of years ago - survivors of tribal nations from the Algonquian, Iroquoian, and Siouan language families, including the Hatteras, the Tuscarora, and the Cheraw. The ancestors of the Lumbee were recognized as Indian in 1885 by the State of North Carolina. In 1956, Congress recognized the Lumbee as an Indian tribe while denying the People any federal benefits that are associated with such recognition – an action that the Lumbee continue to fight today.
Lumbee tribal headquarters are located in the small town of Pembroke. The tribal territory and service area is comprised of four adjoining counties: Robeson, Scotland, Hoke and Cumberland. The tribal housing complex, also known as 'The Turtle', houses most tribal services. The Lumbee are a strong People with a dynamic history and promising future. The sequential banners below, created by Karen Dial Bird and Kaya Littleturtle, share some of the rich history of the Lumbee in both narrative and visual form.
​
*A 'Notes' page follows the banners for those interested in works cited and more information on included photographs.This banner series is copyrighted by the Lumbee Tribe of North Carolina - © 2017 Lumbee Tribe of North Carolina.
​
​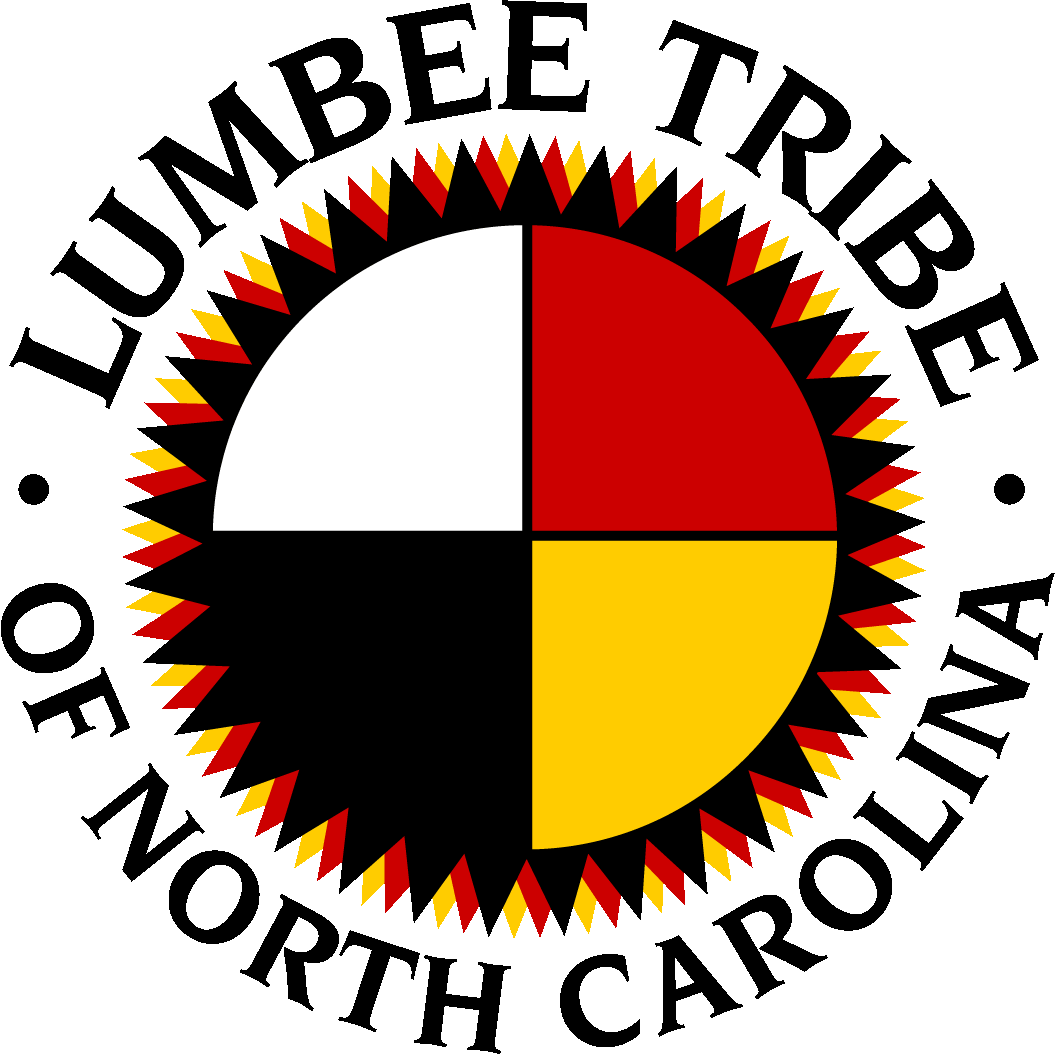 The Lumbee Tribe's tribal seal (the "Tribal Seal") is a trademark owned and safeguarded by the Lumbee Tribe. It is important that we maintain high and uniform standards with respect to our trademark, since the public closely associates the Tribal Seal with the Lumbee Tribe. Accordingly, any commercial use of the Tribal Seal requires advanced permission from the Lumbee Tribe via a trademark license agreement.
To obtain our permission, please email us at trademarks@lumbeetribe.com and describe your intended use. We will evaluate your proposal and reach out to you if we wish to negotiate a formal agreement authorizing your use.
If you come across a third party using the Tribal Seal, and you question whether that use has been approved by the Lumbee Tribe, please email us at trademarks@lumbeetribe.com and identify the potentially unauthorized usage. Your vigilance and assistance will help us maintain the strength and integrity of the Tribal Seal.
​